Events at Inspiring Mantras
A look at the events, associations and case studies at Inspiring Mantras
Since the year of kargil war, the flame of inspiration and motivation of Inspiring mantras team kept on lightening the path of many corporate companies, educational institutes and media groups.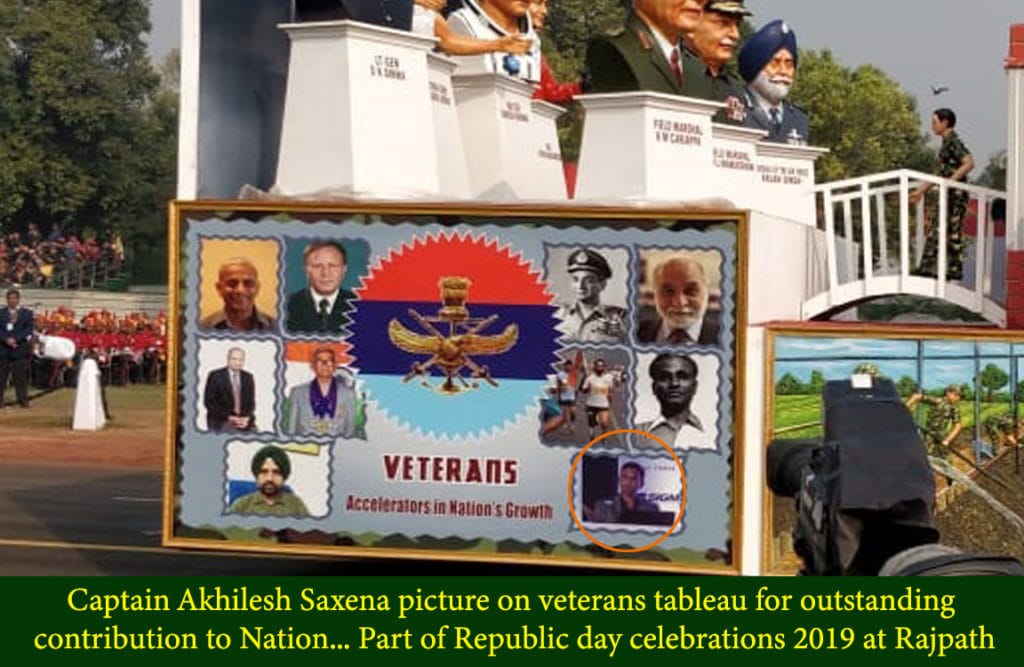 Recognition during National Republic day parade 2019
26th January 2019, Rajpath New Delhi
Captain Akhilesh Saxena was recognized during our 70th Republic day celebrations on Rajpath, Delhi for his outstanding contribution to Nation both during Kargil war and now inspiring and motivating society. His picture on Veterans tableau as part of Republic day celebrations.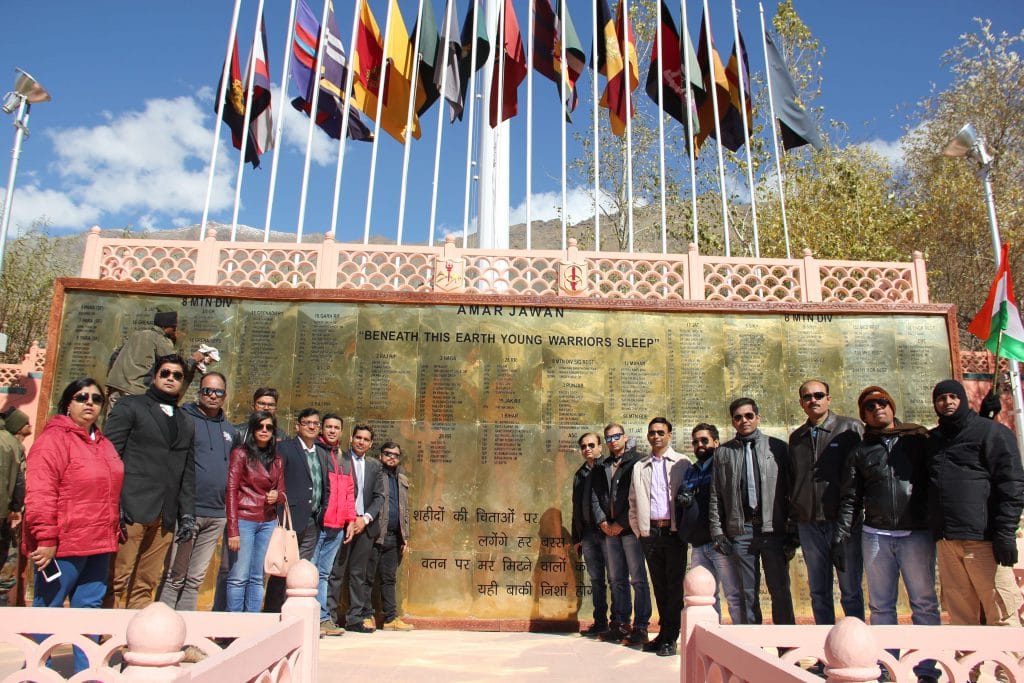 Leadership Transformation Program
Duration: 4 days, Location: Kargil & Drass for Mahindra Finance
Mahindra finance decided to work closely with inspiring mantras to design a leadership program for their selected top potential future leaders. This Leadership Program or Inspirational tour was intended to build the developmental journey from Potential to Future Readiness as a Leader. It aims at developing the talents in executives to get equipped with the required skills and creating a succession talent pipeline for future leaders. Some teachings can only be adopted through experience. Stage, board room or offices can never provide that environment for Leadership learning. It was a Inspiring Kargil Tour with Kargil War Hero.
CII PUNE ANNUAL SESSION: "INSPIRING INDIA – Learn, Leverage & Lead"
25 February 2017: Hotel Hyatt (Formerly Hotel Ista), Pune
The CII focuses on creating an environment that is conducive towards the industrial growth and development in India. A cross-section of CEOs attended the annual day of the Confederation of Indian Industry (CII) which was held in Pune.
Captain Akhilesh Saxena was invited as a Keynote speaker at this annual function where he shared his thoughts about Inspiring India – Learn, Leverage & Lead. He received a standing ovation for his session by all the CEOs attended this.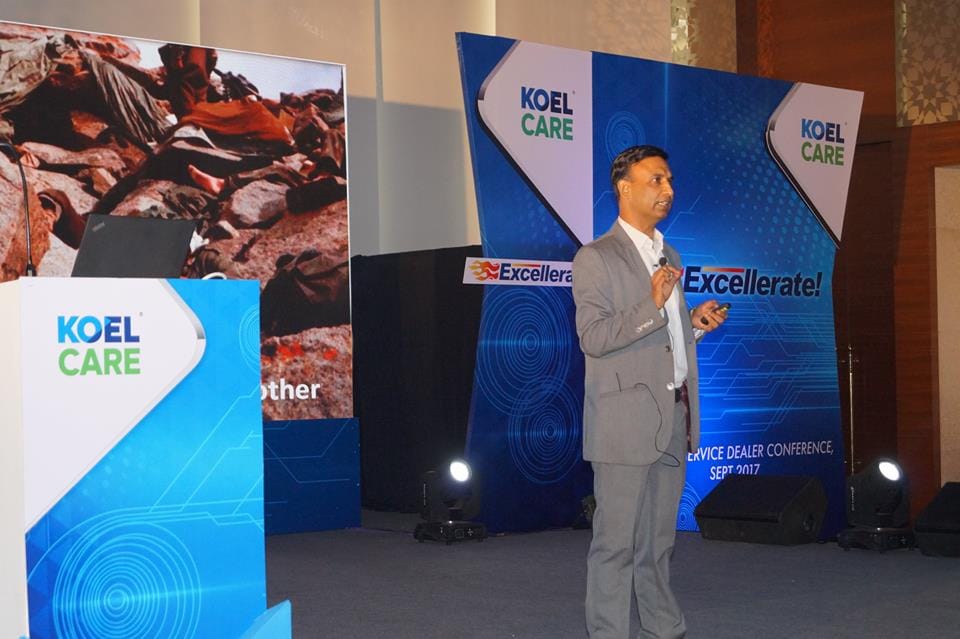 Kirloskar Group Service Conference 
Kirloskar group Service Conference was held in Amritsar Punjab, which is attended by 350-400 of crucial suppliers, represented by their senior management/owners, from across India. In day to day business activities, different service providers go through different kinds of Challenges and need to continuously motivated to raise the bar.
Captain Akhilesh Saxena was invited as the keynote speaker for Kirloskar service conference meet which was attended by a senior professional from all parts of India. Overall response to session on leadership was remarkable. He could inspire some of them to win in all situations.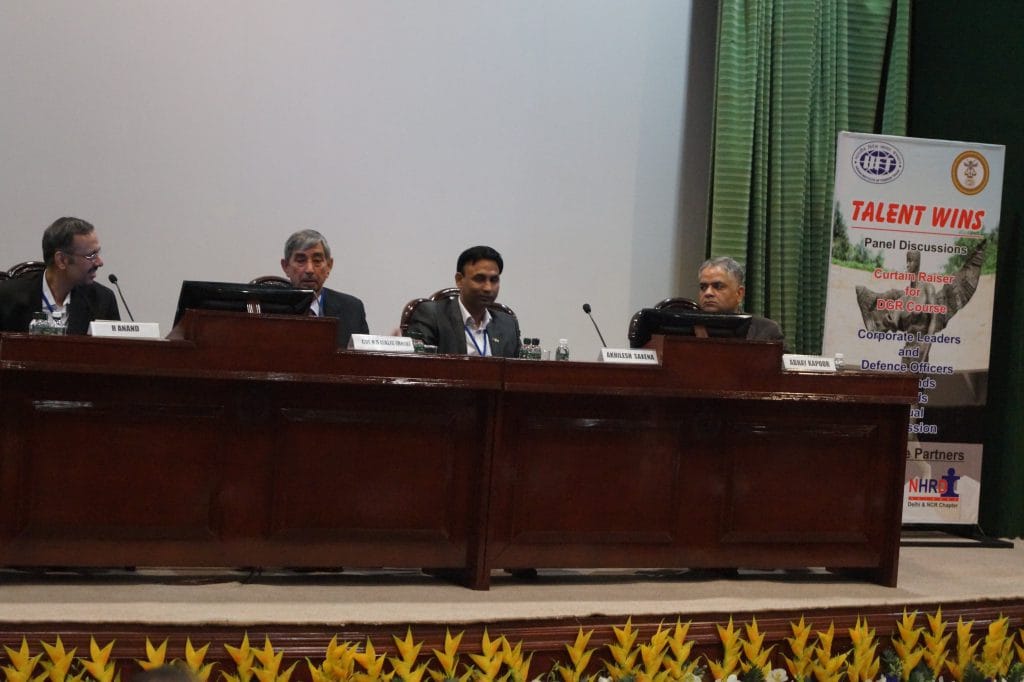 HR Conclave 'Talent Wins'
8th December 2018 at Manekshaw Centre, New Delhi
The Directorate General of Resettlement (DGR), IHQ of MoD and Indian Institute of Foreign Trade (IIFT) Delhi in association with NHRDN-Delhi & NCR Chapter & Forces Network conducted an HR Conclave on Saturday, 8th December 2018 at Manekshaw Centre, New Delhi. Captain Akhilesh Saxena was invited as distinguished Speakers for the panel discussion. He shares his views about 'Re-Deployment of Professional Workforce: Opportunities & Challenges'. He was able to connect the missing dots between army and corporate. His talk was an eye opener to all the professional present there and was much appreciated.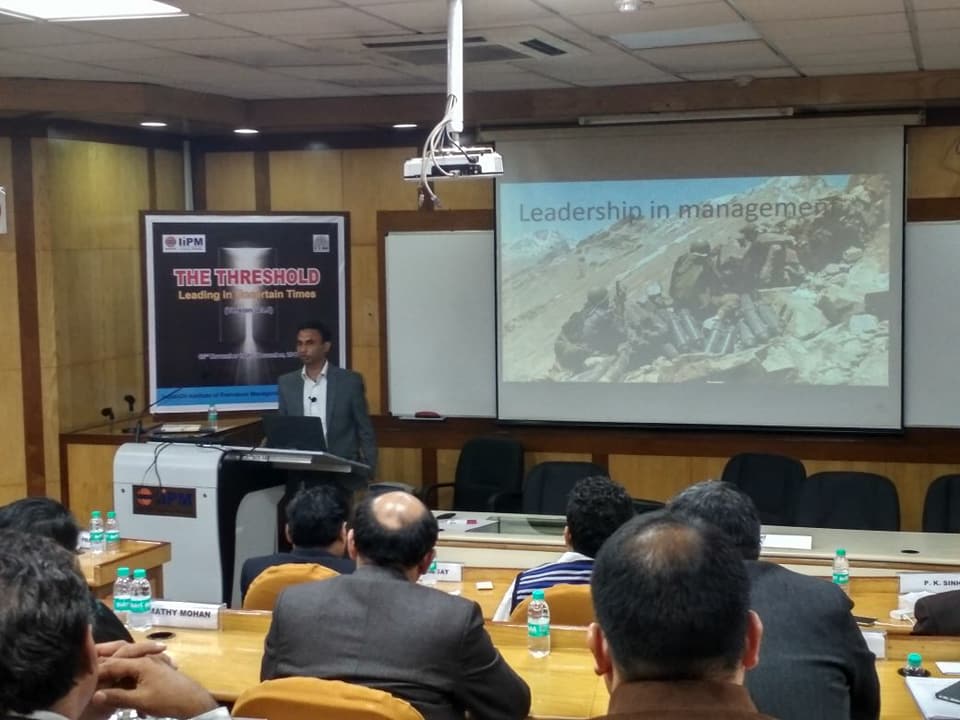 The Threshold – Leadership workshop
1st December 2018: at Indian Oil Institute of Petroleum Management, Gurgaon
Indian Oil Institute of Petroleum Management organised a leadership workshop for their senior managers at Indian Oil.
Captain Akhilesh Saxena was invited to take this leadership workshop. He gave insight about leadership in difficult times. The workshop was much appreciated as the feedback emails reflected.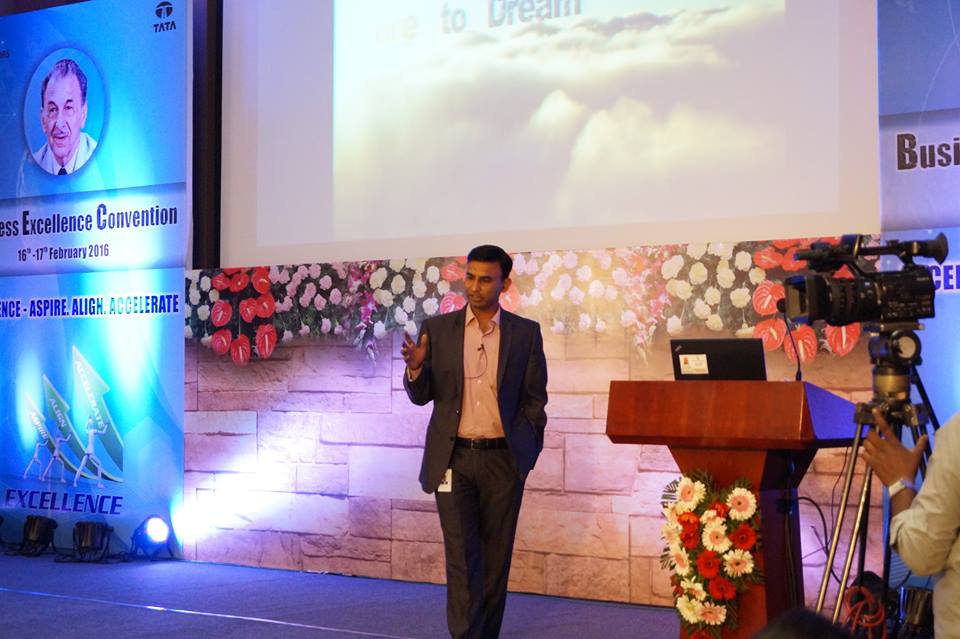 Captain Akhilesh Saxena was invited to take a motivational workshop for Tata Motors Annual Business Excellence Convention at Pune which was attended by external and internal assessors, as also the BE coordinators from all functions. The theme for this annual convention was "Excellence – Aspire, Align, Accelerate". He shared his experience on Excellence beyond Industry and how the learning from the battlefield can be incorporated in our day to day working to achieve extraordinary results in a difficult situation. His session got a standing ovation from the audience.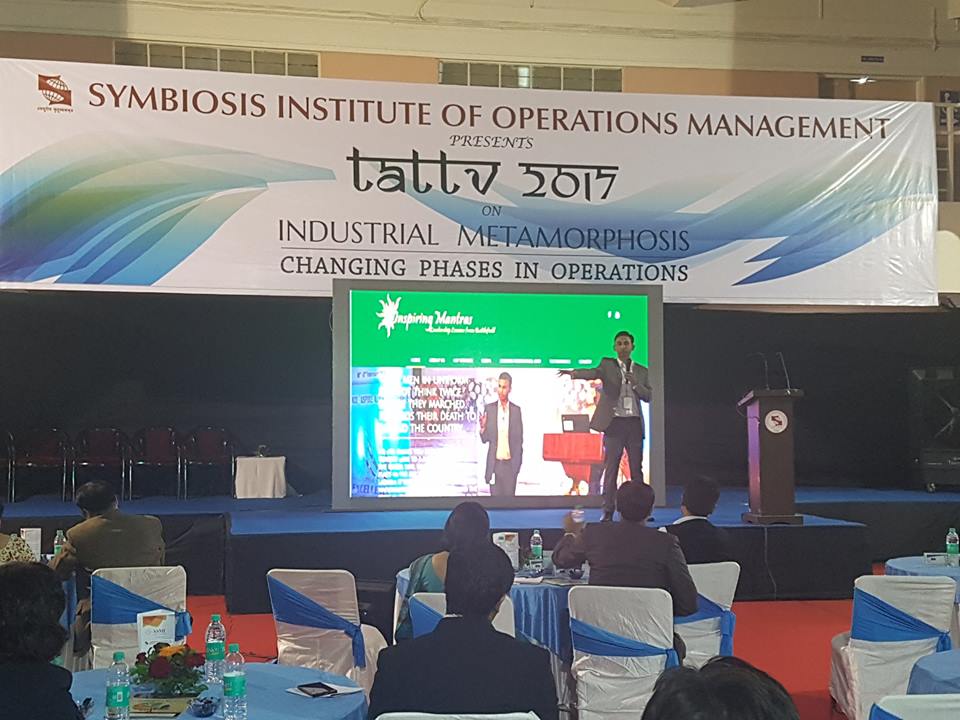 Tattv 2017 – Symbiosis Institute Of Operations Management, Nashik.
11 November 2017: Symbiosis Institute of Operations Management, Nasik
The annual summit of SIOM which focuses on operations was held in Nashik. The focus of this summit is always on providing fruitful direction to the people in the industry so that they can follow a path of progress and growth. Captain Akhilesh Saxena was invited as Keynote Speaker on this platform which is a forum for innovative and revolutionary ideas about operations. Just like every year, there were phenomenal discussions, and numerous renowned personalities & industry leaders came together to discuss new creative ideas!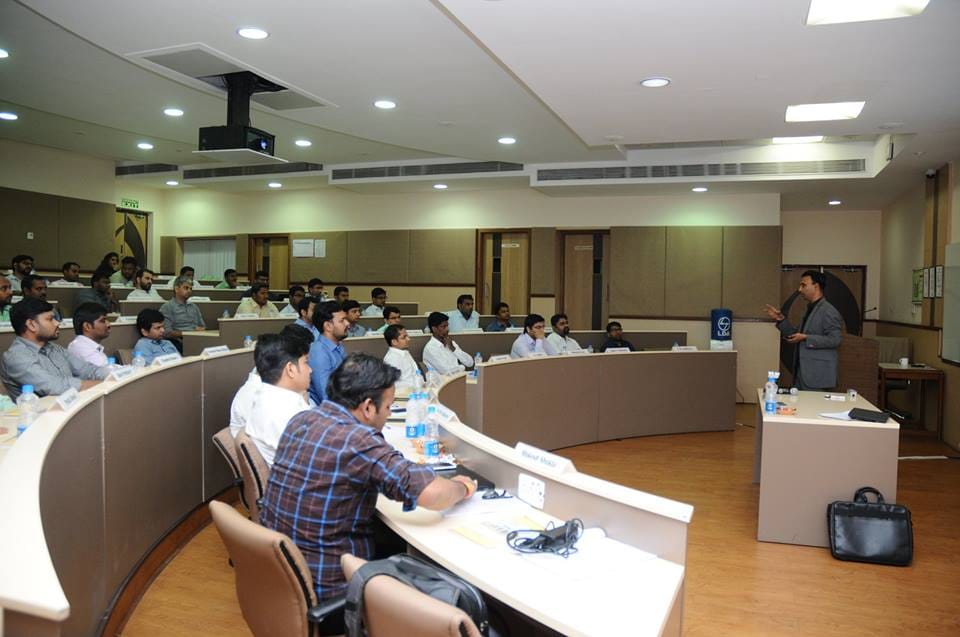 Leadership Development Academy, Lonavala.
IIM Ahmedabad had organised a leadership development programme for the top performers of the industry on this campus. Here Captain Akhilesh Saxena was invited as a speaker to take a motivational workshop and share his thoughts about Leadership Development. The keynote session was held within the campus premises as a part of the 'Leadership Development Programme'.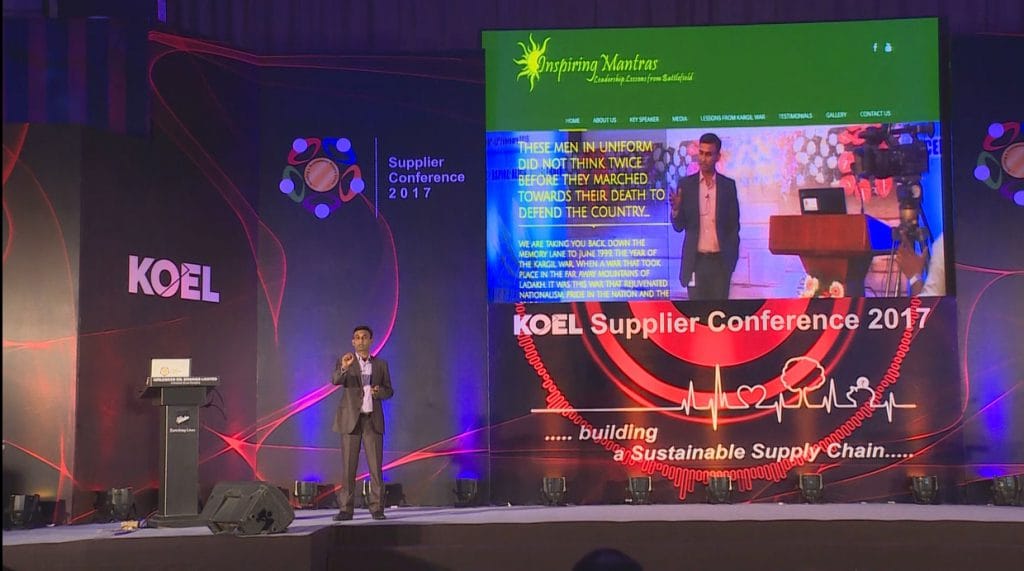 Kirloskar Oil Engines Ltd. (KOEL), Annual Supplier Conference.
21 March 2017: J W Marriot, Pune
Kirloskar Oil Engines Ltd. (KOEL) which is a renowned and leading manufacturer of engines, Diesel generating sets and Agriculture pump set in India held its annual supplier conference in Pune which was attended by more than 350 suppliers from across India. Captain Akhilesh Saxena was invited as a speaker at this conference which was attended by CEO/owners/senior management. His thoughts about Strengthening Supplier Partnership for Business Excellence were appreciated by all the people who were present at the conference. Captain Akhilesh Saxena interacted with all the CEOs post session and received a lot of admiration.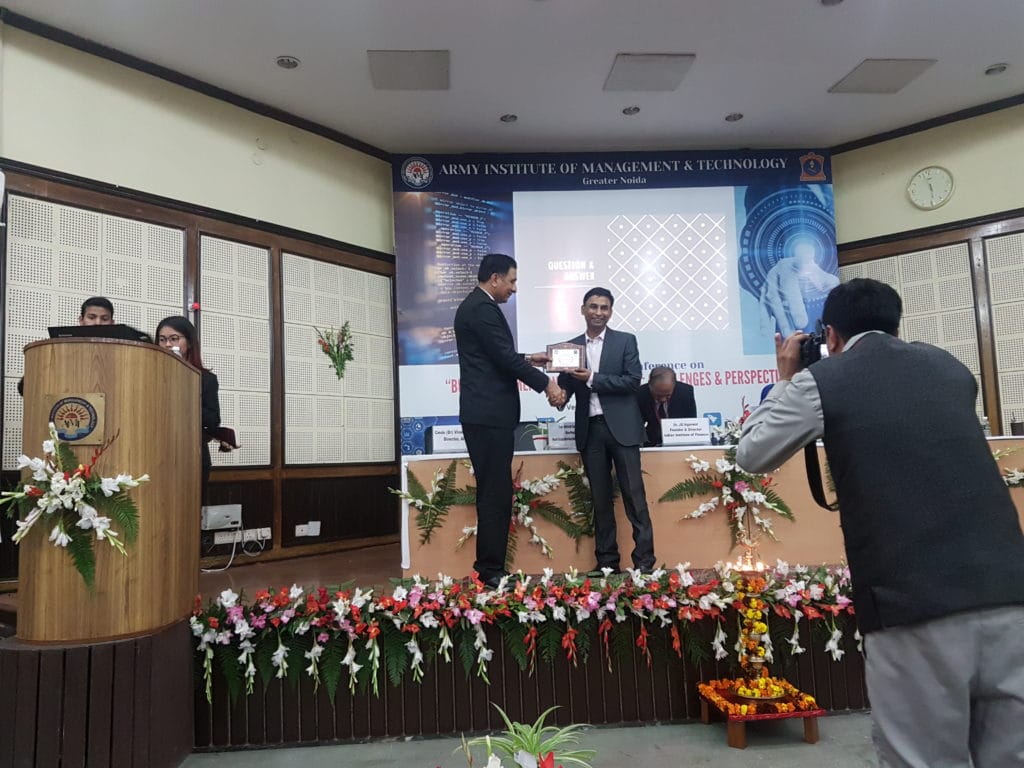 2nd February 2019: Army Institute of Management & Technology, Greater Noida
Invited Captain Akhilesh Saxena as an esteemed panellist in International conference on "Business Dimensions in Digital Era: Challenges & Perspectives" 2019 held at Army Institute of Management and Technology on February 02, 2019.
The panel discussion was very informative and interactive. The session and the content were highly appreciated by the students, professionals and the faculty present there.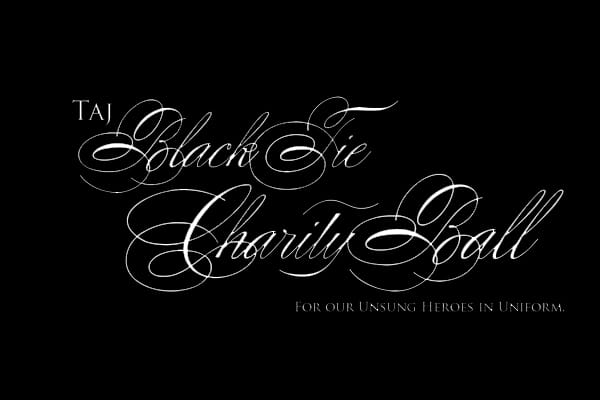 Black tie charity ball 2016
"India –Annual Taj Black Tie Charity Ball an elegant event for a worthy cause"
This event is organised every year to pay tribute to the unsung heroes of the Indian Armed Forces. Through this, an attempt is made to show some gratitude towards all those brave souls who fought tirelessly for the nation. Capt Akhilesh Saxena and Shikha Saxena were one of the key invite for the event and shared some of real Kargil War experience with NDTV.
By – The Luxury Chronicle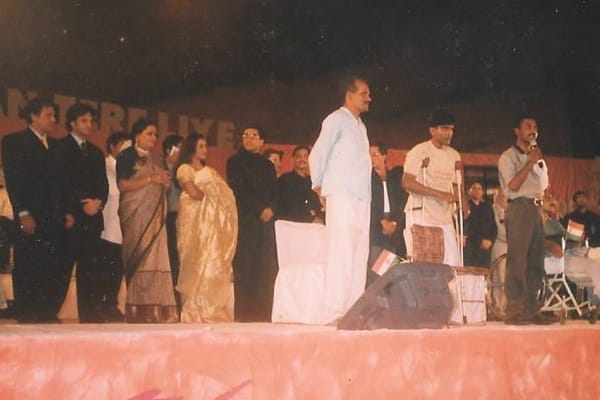 This was a grand stage show, organised and conducted by actors and actress of Bollywood in honour of our brave soldiers who fought for our country during Kargil War. Captain Akhilesh with his wife Shikha Saxena and few other friends was the chief guest of this show. Three hours long Show was organised in Delhi after kargil war. Anupam Kher was the anchor of the show. Rani Mukherjee and Abhishak bachhan made their first appearance in the public on stage.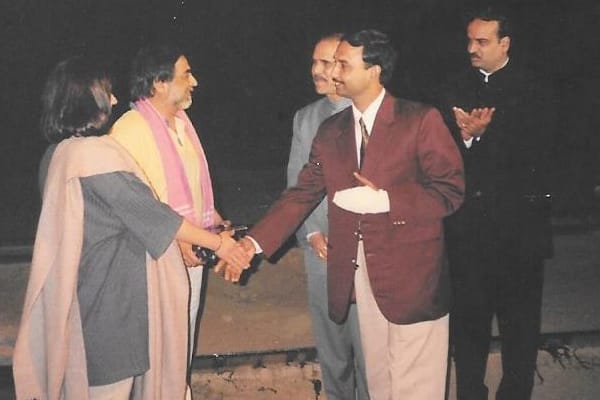 Kargil War comes to life on a mega scale in Delhi with stage directors Aamir Raza Husain and Virat Husain.
It was a massive open-air theater stage show that was based on the theme of the Kargil war and all the action that happens on the battlefield. The show went on for almost 3 hours and was organised right after the Kargil War in Delhi. Captain Akhilesh Saxena and Shikha Saxena were invited here as a chief guest. Everyone present there honoured Captain Akhilesh for his gallantry and courage during the Kargil war.
The bravery that Captain Akhilesh Saxena displayed on the Kargil war was covered by most of the National Newspapers. At the time of Kargil war, when the bullets hit Captain Akhilesh Saxena and brought to base Base hospital Delhi cant, Several bullet hits left him weak and gravely injured while the whole nation prayed for his speedy recovery.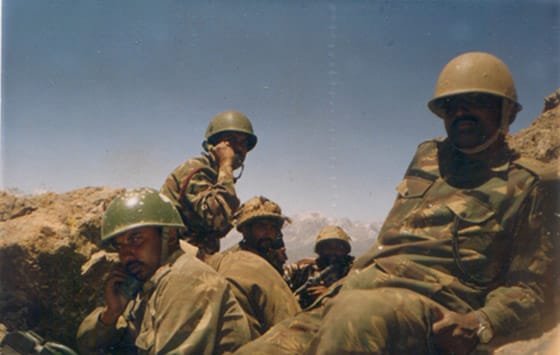 Tata review – Quarterly magazine
It is a quarterly magazine that has been published by the Tata Group from the past five decades. It has a premium audience of corporate leaders, government officials and opinion makers. In the December 2011 publication, an article about Captain Akhilesh Saxena and his Leadership lessons from Kargil War were published. It seeks to establish the Tata group's thought leadership by featuring the views of the top management on issues of contemporary significance and articulating the group's vision of the future.
J.P. Morgan invited Captain Akhilesh as a guest speaker on 30th April 2014 for their Leadership Speaker series. The audience for this series was the managers and the site leadership team. They invited him to talk to their target audience on the skills and attributes required to be a great leader. Captain Saxena took session on how the leadership skills that are used in the trenches of war can be applied in the corporate life. Also how the army environment imbibes the kind of passion that out soldiers exhibit on the war front.
The session was highly appreciated by their top leadership team. Captain got lots of email from their managers and leaders that "It has been the most real and eye opener session for all of us as how can we transform ourselves by thinking from heart rather than only working from mind……"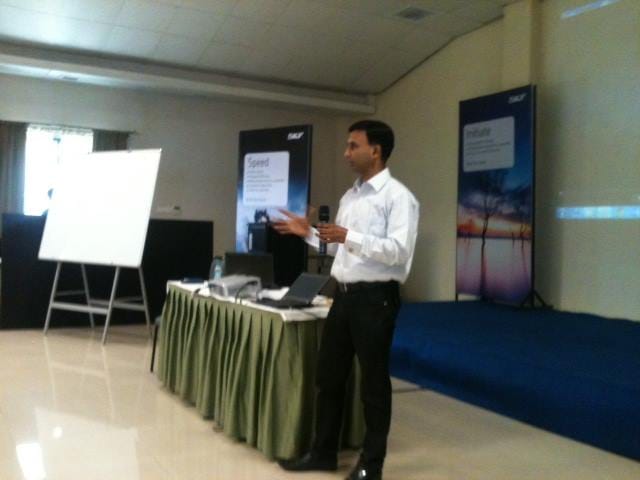 SKF had an Annual meet with their top 60 leaders at High Places in Garudmachi on 16th Jan 2014. The goal of the meet was to have their leaders reflect on the year gone by but with a greater focus on looking out into the future. They designed the session to cover reflections on behaviors that will be imperative to their success as a team in 2014. One such behavior was the need for Leaders to "Lead Vs. Manage:" Capt Akhilesh Saxena was invited to the session as a key speaker and to share specific anecdotes or stories from his experience during the Kargil war (and other encounters), where Leaders have come forward and lead, shown conviction, courage and determination. He related this to the corporate world to impress upon the team the focus of leading behaviors in corporate settings. They appreciated and found session very valuable for their team & His story was truly inspirational for the participants.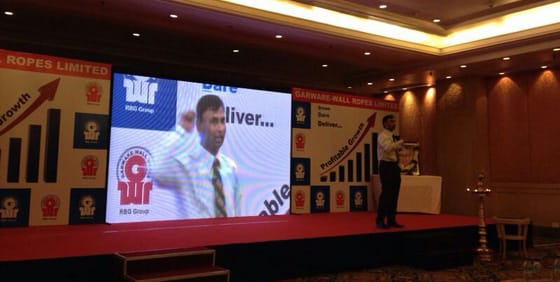 Captain Akhilesh Saxena was invited as a key speaker on their "Annual Day Event" on Fri. 18-April-14 at Pune. He was requested to conduct an inspirational session on Kargil War Experience.
The session was successful to motivate their leaders and employees and received a lot of appreciation. The series of emails that followed afterwards was enough to prove the success of the course.
Faculty of Management Studies
Delhi university
FMS tradition of hosting thought leaders from the worlds of business, social work, public policy, academia, was being organized by the name "Artha Shastra" – FMS Leadership Talk Series on 15th July – 31st August 2016.
It was also marked as the 62nd year of FMS and the 25th year of India's journey along the path of economic liberalization. In this context, Captain Akhilesh Saxena was invited to this Leadership Talk Series and to talk regarding his experiences to the students. He shared his experience of Kargil war and connected those experience with corporate world challenges.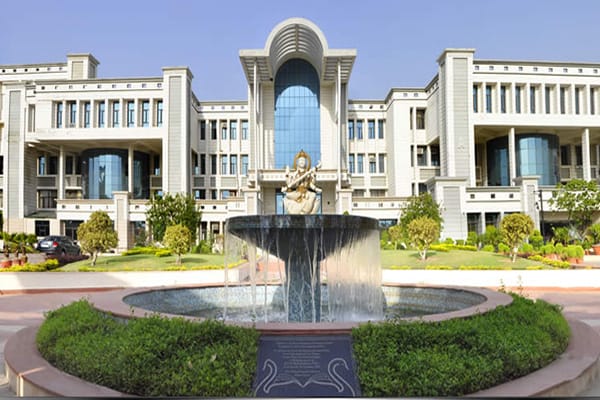 At the Universities, Annual Quality Conclave 2013 – Academia-Industry Synergy for Quality Assurance Captain Akhilesh Saxena was invited as chief guest and motivational speaker.
Even though the entire conference was focussed on achieving quality in both the professional as well as academic life, his session was highly appreciated.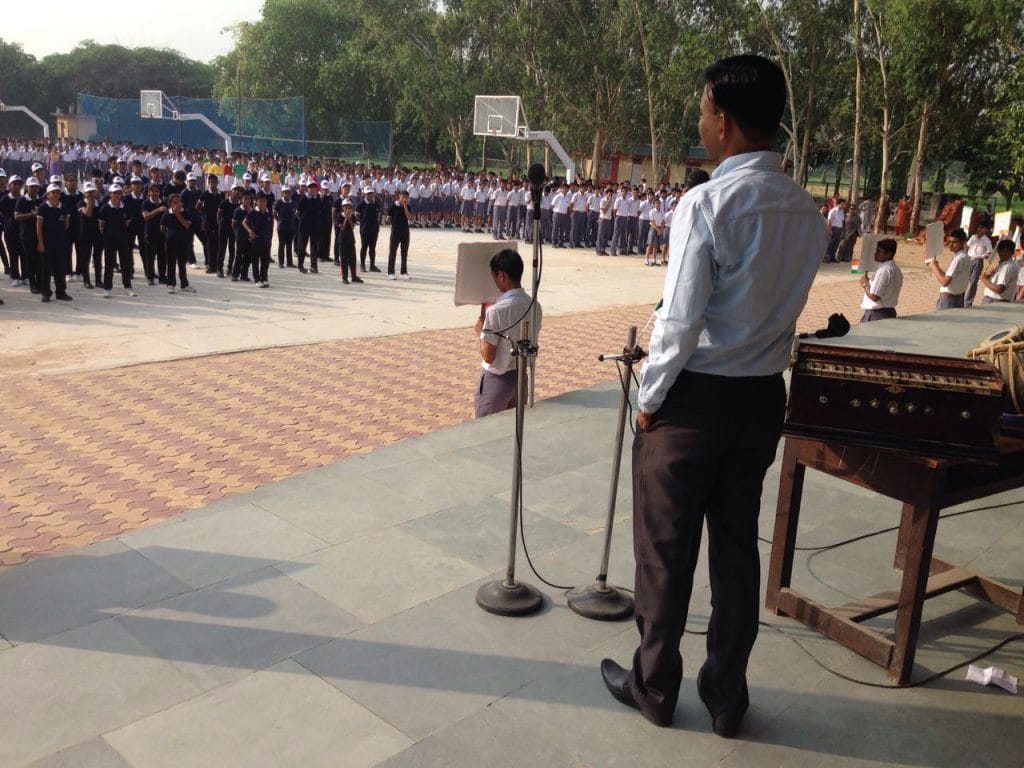 Army Public School, Dhaula kuan
On 15th August 2016, Captain Akhilesh Saxena was invited at Chief Guest at Army Public School Dhaula Kuan, Delhi. Here he shared his Kargil war experiences with the students. He also spoke to the students about the Indian armed forces and motivated them to become brave and honest citizens of this country. The students were thrilled to interact with a real-life hero from the Kargil war. He even stressed the need for and relevance of communication & security in this country. Throughout the session, he urged the young minds to practice, drill and work hard towards achieving their life goals. Students also became aware of the various career prospects in the army as well as the corporate world.